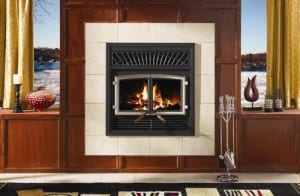 The Solu­tion 2.5ZC is a slow-combustion fire­place that has been devel­oped to pro­vide heat­ing with superb efficiency.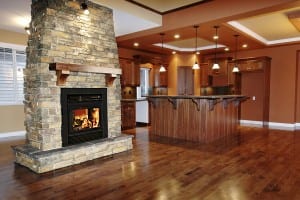 Supreme is proud to intro­duce the Opus, the first and only EPA approved non-catalytic see-through fire­place. With its appeal­ing and mod­ern design, the Opus is ideal for any open con­cept home.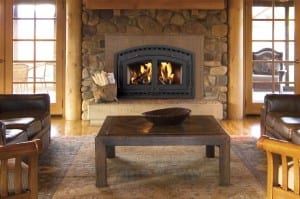 The BIS Tradition's authen­tic masonry aes­thet­ics and avant-garde tech­nol­ogy make it one of the biggest, most beau­ti­ful fire­places avail­able today.  The BIS Tra­di­tion beau­ti­fully warms hearth and home with its large, tra­di­tional masonry look, sweep­ing arch design and choice of four facades.  Plus its zero clear­ance design means the BIS Tra­di­tion can be installed any­where in your home.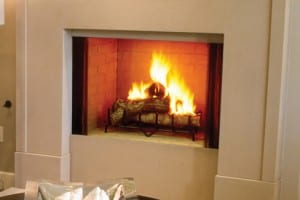 Just the right size for most appli­ca­tions, the Exclaim-36 makes any room stand out. Also avail­able mod­els: Exclaim 42 and Exclaim 50. With a choice of tra­di­tional or her­ring­bone brick inte­rior and an ele­gant array of door options, this clean-faced fire­place will turn any liv­ing area from casual to spec­tac­u­lar. The selec­tion of glass or mesh door options allows for that extra per­sonal touch.
View Man­ual (36″ & 42″)  Exclaim 50″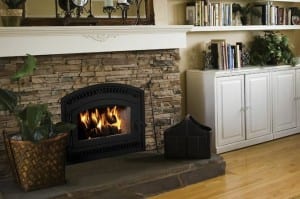 The BIS Tra­di­tion CE is another hot exam­ple of Secu­rity Chimney's industry-leading EPA approved zero clear­ance wood-burning fire­places. This com­pact mem­ber of the BIS Tra­di­tion fam­ily will heat up any room with out­stand­ing fea­tures like non-catalytic com­bus­tion for maintenance-free oper­a­tion and Air Boost Con­trol for care­free ignition.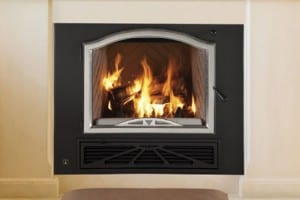 The Panorama Wood Fire­place has a unique sin­gle door that presents a strik­ing, unob­structed view of the flames.  This ele­gant wood burn­ing fire­place meets a high stan­dard of energy effi­ciency while being an envi­ron­men­tally friendly, EPA-Approved unit.The ver­ti­cal design of the door matched with the her­ring­bone refrac­tory brick gives a spec­tac­u­lar view of the fire.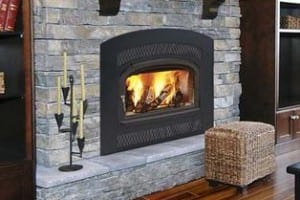 Able to hold logs between 18 and 22 inches and offer­ing 10,100 to 27,500 BTUs per hour, the Strat­ton eas­ily heats up to 1500 square feet. With its large view­ing win­dow, tra­di­tional black fin­ish and cast iron con­struc­tion, the Strat­ton will pro­vide dura­bil­ity and beauty for years to come.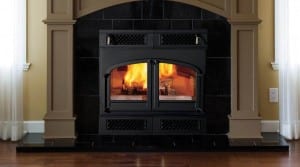 Energy effi­ciency never looked so good with the Sequoia Wood Burn­ing Fire­place. The Ver­mont Cast­ings™ new Sequoia EPA Zero Clear­ance Wood Burn­ing fire­place com­bines the clas­sic work­man­ship of cast­ings with today's clean-burn technology.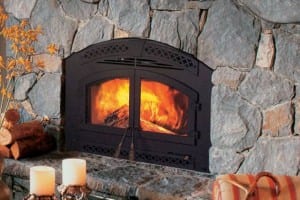 The Heat & Glo North Star is an excel­lent high effi­ciency EPA PHASE II cer­ti­fied wood burn­ing fire­place. The North Star from Heat & Glo offers you cutting-edge tech­nol­ogy in an attrac­tive, clean-burning fire­place. Cer­ti­fied to the EPA Phase II cri­te­ria, the North Star can be burned in areas where con­ven­tional wood burn­ing fire­places are banned.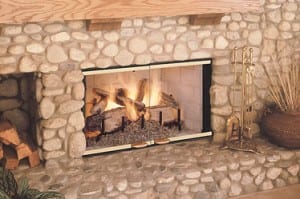 The Supe­rior® RD wood-burning fire­place offers a 36″ or 42″ open­ing width that fea­tures a clean and attrac­tive design.Because the RD fire­place does not fea­ture lou­vers, sur­round mate­ri­als can come up to the edge of the front open­ing to cre­ate the appear­ance of a cus­tom masonry-built fire­place. The ele­gant effect is sure to add a touch of majesty to your home.