How to convert your old tabbed jets to the new style threaded jet

Topside Controls and General Maintenance for your Arctic Spa

Calcium buildup guide for Arctic Spas

Onzen Saltwater instructions

Changing your Linksys settings to allow your Arctic WiFi to connect to your home network.
If your home network (Dlink Router) and arctic WiFi are having troubles connecting check this out.
Here is an instructional video on how to connect your Android Arctic app to your home network.
This Video demonstrates how to use your Iphone Arctic app through your home network .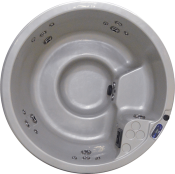 Where it all began! The Viking round hot tub was their very first spa and bears the name of the com­pany.  Sim­plis­tic yet per­fect in it's abil­ity to keep every­one involved in the con­ver­sa­tion, it's designed for four but could fit six or more.  Jump in – the water's warm!!
Available in 240v or 110v (Plug & Play) option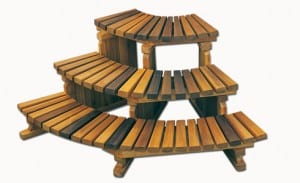 The 3-tier corner step is the perfect wrap-around companion for our 3-tier steps. The curved corner unit adds a sleek, finished look, while providing the ideal space to complement your spa with foliage.