Having trouble linking your Android device to your Arctic Hot Tub?  Well look no further friend, here it is…
Here's a quick video on how to connect to the Arctic Spa WiFi….
This is a short instructional video on how to properly download the correct app to your tablet or IPod.  Take a peak…..
This is an instructional video explaining fuse warranty information, and how to properly check them out.
Take a tour through Arctic Spas main headquarters and get a glimpse of how they are made.  Find out why Arctic Spas is the number one manufacturer of all weather spas….
This video features the Arctic Ocean, the swim spa.  There is more to do than just sitting in a hot tub, check this out…
This video is a walk though guide showing all the functions on your display panel for your Arctic Spa.  Having trouble setting your filtration settings?  This may help….
This is a detailed instructional video on how to enter and use low level programming on your display panel.  Check it out…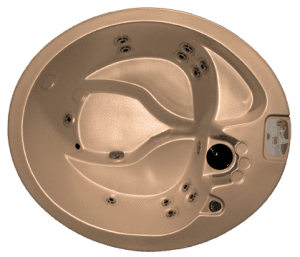 The Arctic Husky Spa makes getting into hot water truly affordable without compromising quality. Unlike other small portable hot tubs, where most everything is pared down, the Husky is an Arctic Spa through and through.  Available in a rainbow of colors and two composite skirt colors, the skirt can be upgraded to cedar.