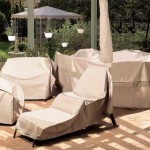 Battle the outdoor elements and take care of your patio furniture with Solaira vast selection of covers.
Read more…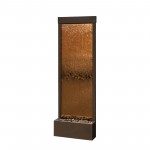 The Gardenfall is a simply elegant waterfall, which artistically blends a contemporary shape with water cascading down glass panels.  The rich Dark Copper finish is available with Bamboo etched glass, clear glass, or bronze mirror to suit your setting.  The reservoir can even be recessed in the garden to create the effect of the waterfall emerging from the landscape.  The Gardenfall is rated for all weather conditions and will enhance any space indoors or out.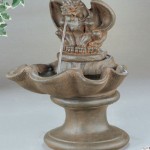 The classically styled Gargoyle Fountain by Henri Studio is a reference to the grandeur of medieval French architecture.  A beautifully simple base supports a shell basin with a winged gargoyle, and this smaller scale (28″) fountain will fit into patios, balconies or gardens for a creative focal point.  Choose from different finish colors to suit your decor.  Add a touch of whimsy to your outdoor space.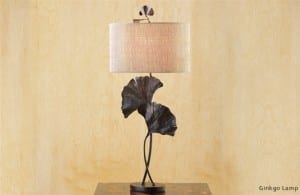 Bring the beauty of the Gingko Table Lamp to your decor.  Hand-cut steel sheet metal leaves are hand-stamped for stunning detail.  Each leaf is hand- painted in rich, dark tones, and this elegant lamp is topped with a natural and brown raffia shade and matching metal finial.  Not your ordinary table lamp by far-this is a delightfully unique piece that will be a focal point for your space.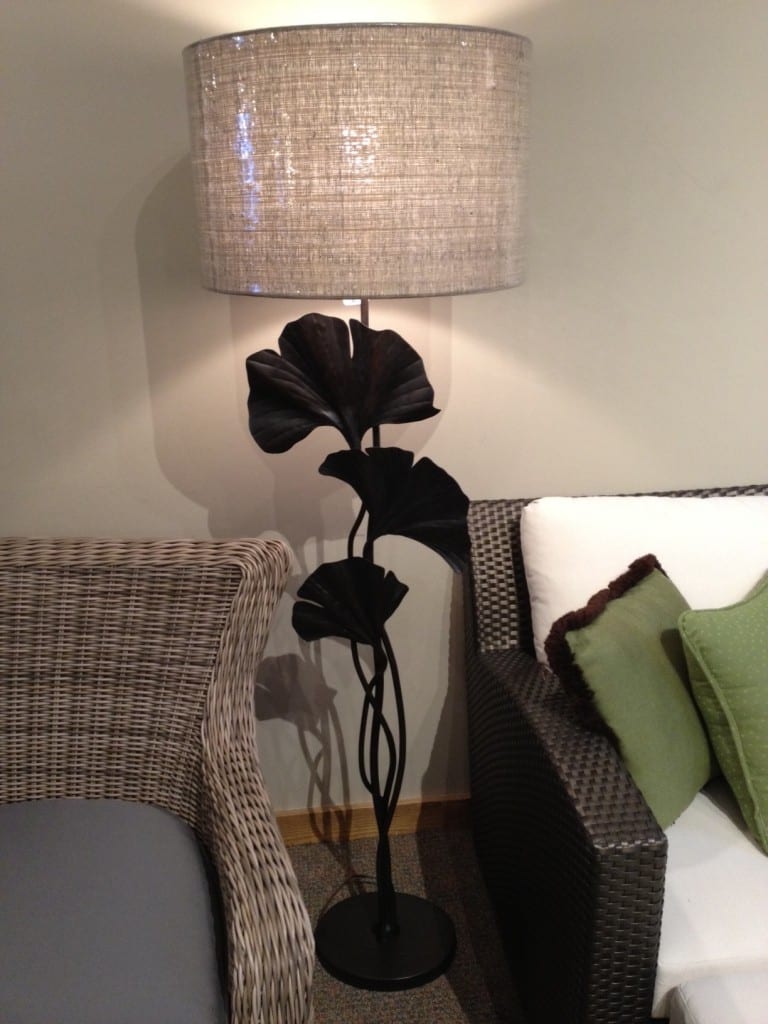 The Gingko Floor Lamp is a graceful piece of art for your space.  Hand-cut steel sheet metal ginkgo leaves are hand-stamped for natural detail.  Topped with a natural and brown raffia drum shade and matching metal final, this is a unique piece to shed light on any situation.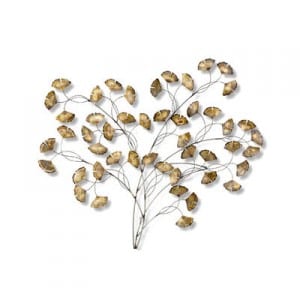 For the final touch to your room, add the beauty of a Ginkgo Tree.  This large spray of leaves is created from Flame-colored brass and stainless steel wire.  Renowned for memory enhancement, let the Ginkgo Tree help you create some new memories with classic style.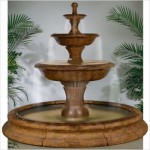 The Grande Barrington Fountain in Toscana Pool is a gorgeous addition to any patio, backyard, or garden.  The classic style and rich details are universally appealing.  This traditional tiered fountain has balanced proportions and sophisticated style, and with a height of 88 inches and diameter of 103 inches, this will be a stunning focal point in any setting.  Choose from a variety of finish colors to suit your style then let peace and serenity wash over you.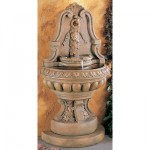 The attention to detail and impressive size of the Grande Murabella Flatwall Fountain from Henri Studios lends an air of old world luxury to any outdoor area.  The peacefully cascading water creates tranquility even in a smaller area, but it stands a lofty 65 inches tall.  A variety of finish colors allows this piece to enhance any decor  and make a grand statement in your garden.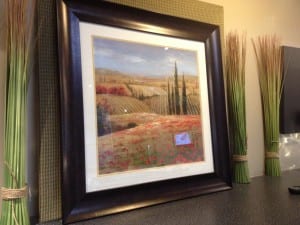 Make your living space pop with some wall art.

The Havana Boat Tray baskets infuse your space with the charm of old world baskets.  This graceful pair of baskets are hand-crafted of natural fibers woven over metal frames.  The richly variegated dark brown tones add warmth to any decor, and they are perfect empty or as containers for smaller items to express your personal style!