Here is one reason why Arctic is the #1 hot tub manufacturer….

Take a tour through Arctic Spas main headquarters and get a glimpse of how they are made.  Find out why Arctic Spas is the number one manufacturer of all weather spas….
Follow Bob Vila through Vermont Castings manufacturing plant in Randolph, Vermont.  This video shows how Vermont Castings uses recycled materials to build their high quality cast iron stoves.  Check it out…
This is an instructional video on how to light your gas fireplace pilot.  Some models will vary, please refer to your owners manual for further instructions or call us at Heat'n Sweep.  Check it out…
This is a detailed instructional video on how to enter and use low level programming on your display panel.  Check it out…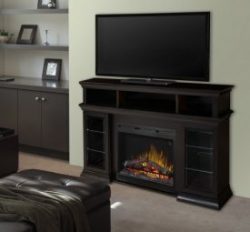 The Bennett Media Console is an elegant companion for your home theater, and, with its ample storage and reinforced TV platform, it's as sturdy as it is beautiful.  The Bennett combines convenience and style in an elegant espresso-finished entertainment center.  Two wood framed doors with beveled glass inserts flank the slightly inset firebox, which is great for year-round comfort and charm.