Regency Alterra CI1150 Wood Insert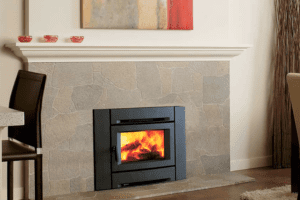 The Regency Alterra CI1150 is a small Contemporary Wood Insert that provides a flush design for your existing fireplace. The included two-speed blower helps distribute the heat to the far corners of your living space, making this small insert more powerful than you might expect.
The Alterra CI1150 burns up to 55,000 BTUs and heats up to 1,200 square feet. This insert has 75% LHV efficiency and produces up to 8 hours of heat from a single load of wood.
New 2020 EPA regulations require wood burning heaters to emit less than 2 grams/hour of soot. The EPA certified Alterra CI1150 is a clean burning wood insert, with 1.7 g/hr of particulate emissions.