Regency Classic I1150 Wood Insert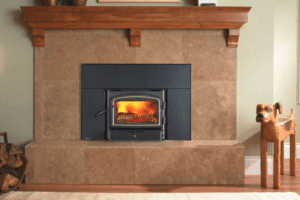 This Regency Classic I1150 Wood Insert is a smaller insert that is great for drafty spaces that are just a little too small for a standard insert. It also adapts to fit most pre-fabricated fireplaces and provides clean, high efficiency heat for your home.
The I1150 burns up to 55,000 BTUs and heats up to 1,200 square feet. This insert has 75% LHV efficiency and produces up to 8 hours of heat from a single load of wood.
New 2020 EPA regulations require wood burning heaters to emit less than 2 grams/hour of soot. The EPA certified I1150 is a clean burning wood insert, with 1.7 g/hr of particulate emissions.