Clearlight Sanctuary™ 1 Infrared Sauna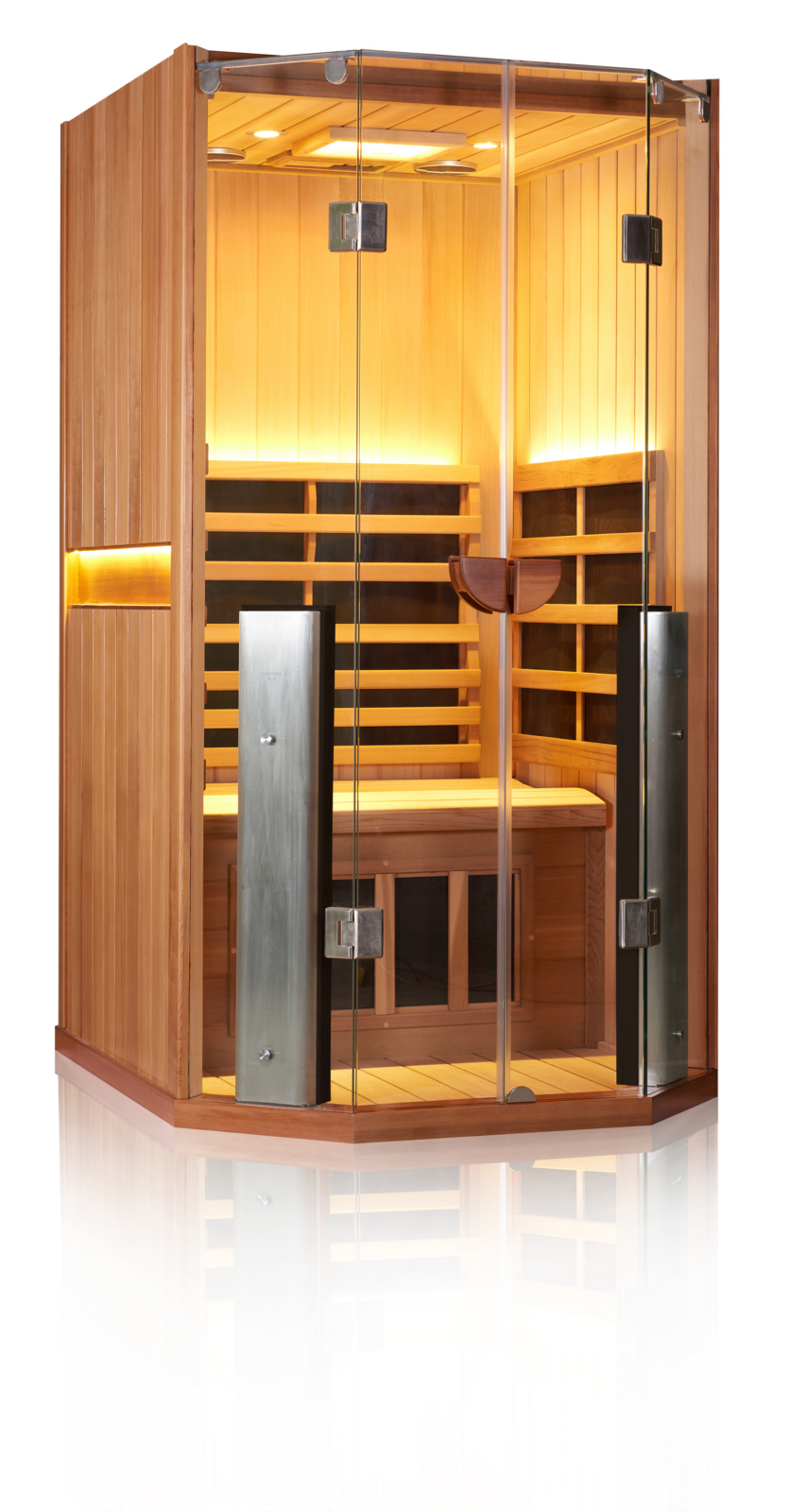 With contemporary design and ground breaking innovation, this infrared one-person sauna is unlike any other. The Clearlight Sanctuary™ 1 sauna has not only has a beautiful, Italian design but also has the best technology available.
Clearlight® infrared saunas have not only a beautiful contemporary design but also are unique in that they are the only true full spectrum infrared saunas available, offering advanced near, mid and far infrared technologies. With the True Wave® heating technology, the Clearlight Sanctuary™ 1 delivers near, mid and far infrared wavelengths 100% of the time, which means you will get the maximum benefit from sauna session. The Clearlight Sanctuary™ 1 has a state of the art digital sauna control, which gives you the option to control your sauna remotely from your tablet or smartphone via an app if you would like. Other features include but are not limited to reservation mode, so you can program your sauna to turn on in advance, and chromotherapy for additional health benefits.