Twin Eagles Outdoor Gas Side Burner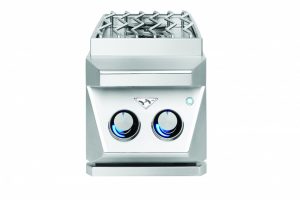 SIDE BURNERS
COOK OUTSIDE THE GRILL.
Add one or two of our versatile 17,500 BTU dual ring sealed burners to your outdoor kitchen as the perfect complement to your grill, so you can simultaneously boil and stir-fry, sauté or simmer. The one-piece stainless steel "S" grate allows for easy maneuverability of pots and pans between burners.
Available models:

Single burner
Double burner

Built-in wind guard
Stainless steel cover included
Exclusive Control Illumination