How To Drain Your Spa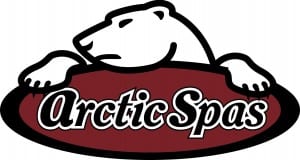 The step-by-step guide to drain your spa.

Remember to change your water every three to four months depending on use.  1. Shut off the GFCI breaker located in the sub-panel or the quick disconnect.  2. Locate the main drain valve for the spa on the outside of the cabinet to the right of the equipment compartment.  Attach the male threaded end of a garden hose to the drain valve and route the other end of the hose to an appropriate draining area.  3. Open the valve by turning the large outside ring counterclockwise.  The spa will drain by gravitational flow.  4. For faster draining, use a submersible pump by placing in the bottom of the spa shell.  Note: All Arctic Spas models will drain through the floor drain.  Equipment such as the pump(s) and heater will drain.  All models will leave a small amount of water in the foot-well.  Use a shop-vac to remove the leftover water.